Applications
Corner board is a multilayered kraft paper formed in a rigid angle. It is the most economical packaging material. Which has the characteristics of recycling and strength. The main use is strengthening packaging units (corrugated boxes). It is used as a packaging medium to protect edges/corners of products.

By reinforcing on Four Corners of the corrugated boxes, it gives structural stability, increasing the stacking strength of pallets, thereby enabling us to do the optimum utilization of container. It is also used to give structural strength when placed as a corner posts inside the corrugated box.

REINFORCEMENT
Angle when reinforced gives additional strength to your packaging and reduces the risk of product as well as box damage. It also increases the stacking as well as compression of the box. It gives structural stability. You can reduce your packaging cost by reducing the ply of your boxes. Reinforcement can be done in all kind of packaging

EDGE GUARD
It is used to protect corners of all kind of round shaped material while stacked on pallet. The edge guard protects the material while they are strapped with steel or nylon. The material is safely guarded with Edge Guard as the product do not move and the pallet gets good strength.

PROTECTIVE EDGING
Angle Board is used to protect edges of products. Protective edging is used to protect edges of various products in flate as well as in length. Angle board when applied on the corners protects edges and reduces the damages of costly products like plywood, aluminum sheets etc. the product when packed on pallet with angle board gives strong packing and safe packing.

PACK YOUR PRODUCTS WITH " PROTEDGE EDGE GUARD ".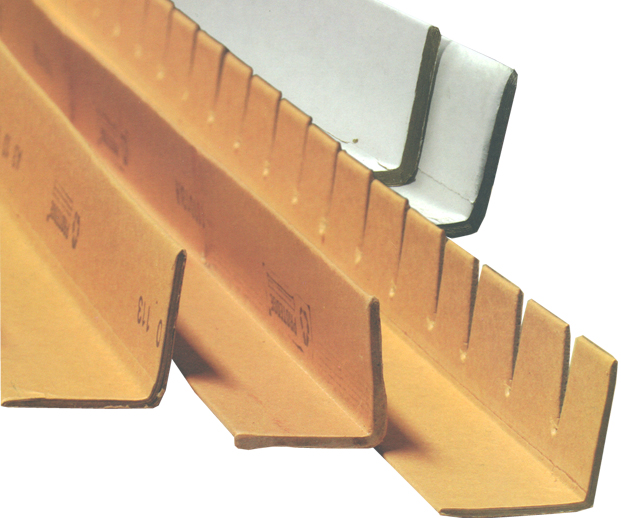 The Rising Name in Unbreakable Edge Boards