| | |
| --- | --- |
| | |
| IP 1200 x 1000 | IP 1200 x 800 |
| | |
| | |
| IP 800 x 800 | IP 800 x 400 |
Impakt Paper Pallets is design as innovation system with flexible construction, high strength characteristics made of 100% Kraft paper with water resistance coating doesn't need fumigation for export. Impakt pallets are light weight than wooden pallets by 35%.
Impakt paper pallets fulfill all requirements of today's cleanness needs as Compare to wooden pallets and free from fungus which are commonly associates with moist wooden pallets.
Impakt Paper pallets are in different sizes as per market demand for EG 800mm x 800mm to 1000mm x 1200mm in 2 and 4 way entry solutions.
FEATURES - PROTEDGE PALLET
• Mainly used in International & Domestic market by Air, Sea, Rail and Land.
• Low shipping cost compare to wooden pallets.
• Heavy weight carrying capability
• Available in water resistance configurations.
• Not required fumigation for export purpose.
• Carrying load of 100kg to 1500kg depend on the product cost.
• Our pallets are Nail & Splinters free.
IMPAKT PAPER PALLETS FULFILL REQUIREMENTS OF TODAY'S
• Cleanness
• Eco friendly
• Biogradable
• Recyclable
STRENGTH IN PACKAGING
The cardboard pallet is completely build up as a classic wooden pallet.
Completely unique in its kind and a revolution in the logistics world.
The cardboard pallet is by its construction suitable for subsequent use
• In 2-way and 4-way use
• Using pallet jacks
• Using pallet position :
Unit 1000 kg dynamic load, Unit 3000 kg static load, Unit 500 kg pallet rack load
The cardboard pallet with all its benefits is highly suitable for use in industries as :
• Chemical Industry
• Pharmaceutical Industry
• Cosmetic Industry
• Wholesale and Retail
• Paper and Board Industry
• Automotive Industry
• Electronics
• Logistics
• Food Industry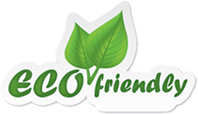 THE CARDBOARD PALLET : innovative and ecofriendly
Besides the existing range of standard models. We also manufacture custom cardboard pallets

PALLET BLOCK
We have also introduced our pallet block, which can replace by full pallets as well the paper and wooden pallet.
It is very useful for Air shipment as its very low weight compare to wooden pallet.
Sizes are available as per your requirement and weight.
The pallet block can replace the full pallet and all kind of pallets as it is light weight and can with stand load upto 1.5 M.T. It can be customised as per the requirement and its very easy to handle you can use the block as per your requirement (i.e. 2 , 3, 4, 5, Blocks) depending upon the length, width & weight of product. The pallet block is four way.